Specialized for small and medium
companies
I work on 1 project at a time. In this way, I can only commit to building your project. Our cooperation is characterized by direct communication and quick response.
Free web server for 3 months
Every new client gets web server free for 3 months! Offer comes for my partner Veebimajutus.ee juures.
WordPress - Convenient to use, easy to manage
The WordPress platform is estimated to be in use 35% of the world's websites. Why? Because it's easy to use and manage later. If you add unlimited possibilities to add functionality, then we have to use the world's most popular CMS.
SEO - Organically visible
Every project I complete gets search engine optimized. This will help your website stand out organically. This saves you money from your advertising budget and allows you to use your free resources for other things.
Rapid development - I work on 1 project at a time
Your project will be my star until it is completed. I have taken the position that I am only working on 1 project at a time, from start to finish. This way I can provide a quick response and the website will be ready quickly.
Marju Taukar
"Mul on selline kiiks, et ma ei taha suhelda ettevõtetega/inimestega, kelle suhtlusstiil on kas liiga familiaarne või liiga napp (mis mulle mõjub ebasõbralikuna) või liiga ebamäärane jne. Mikk oli esiteks konkreetne, teadis täpselt, mida saab pakkuda ja teiseks viisakas ja rahulik. Ka tasu osas ei olnud mingeid ootamatusi, kõik oli selge, arusaadav ja vastas algsetele kokkulepetele. Ainus, kes veebilehe loomise juures asjadega venitas, olin ma ise. Mulle meeldis ka, et Mikk ei andnud hinnaguid minu rahaliselt pisut piiratud soovidele, vaid pakkus välja konkreetsed võimalused. Oligi olemas mulle sobilik lahendus ja jäin rahule. Mul on lihtsalt väga hea meel, et Miku leidsin."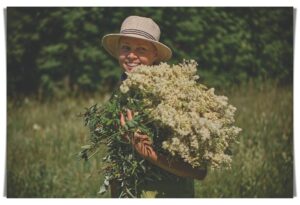 Manufacturer of handicraft drinks
Karolin Linamäe
Kristin Handsmitt
Paul Sõrmus
Kai Randrüüt
Toomas Leif
Kristjan Urke
Henri Helemäe
Catrin Ott
Meelis Allikas
Veiko Poom
Companies whose website I have built, improved or updated
See how much your website or e-shop could cost?
Veebmik aka Mikk Meerents
I'm Mikk. I have 6 years of web development experience. As a graduate, I am a marketing specialist and a visiting lecturer who taught marketing basics to bachelor's students at Tallinn University of Technology.
My passion is web development and marketing. These two things can be combined very successfully! I work on 1 project at a time because I want to dedicate myself to the implementation of your project. Feel free to contact me!
+372 555 722 31
hei@veebmik.ee
Your Personal Web Developer